NEW applicants begin with STEP 1.
RETURNING applicants begin with STEP 3.
Quick Start
​Enrollment Steps


f

Please print a copy of the

Enrollment Checklist

for a complete list of instructions.

1. Apply to the Career and College Promise program at CPCC.

(NEW applicants ONLY)

​

2. Setup your CPCC Login

(NEW applicants ONLY.)

3. Apply to the Career and College Promise

program using the MPHS Application.

NEW and RETURNING applicants.

4. Activate your CPCC email address

​5. Print Student/Parent Contract and return to the College and Career Center/Mrs. Pugsley.

6. Attend an information session at CPCC.

They are held EVERY Monday at 4:30 pm at Central High Room 305.

CCPC Meeting location:

1201 Elizabeth Ave, Charlotte. The building is located on the corner of Kings and Elizabeth. Parking is behind the Central High Building off Kings Drive. Students AND parents are encouraged to attend!

7. Mrs. Pugsley will contact you after your application is processed and you are cleared for course registration.

​

Follow the Steps
​

STEP 1 is for NEW applicants ONLY.

You will receive an admissions letter by email from this email address:

ccp@cpcc.edu

which will include your CPCC ID#.

This process takes 3 to 48 hours.

​​

AFTER

you have received your CPCC ID #

​complete step #2

STEP 2 is for NEW applicants ONLY.
​


STEP 3 - You must be logged in to your CMS GOOGLE account to access this application.
Login email example: 1234567@student.cms.k12.nc.us

STEP 3: NEW and RETURNING applicants .
After you have completed Step 3, you MUST wait for approval before you can register for classes at CPCC. The approval process typically takes 2-3 weeks.
You may experience longer wait times. You will receive a REMIND or EMAIL when you are approved..

Program Qualifications
​ Participation in Technical Pathways:
GPA for participation: 2.6

Participation in College Transfer Pathways:
GPA for College Transfer: 3.0 AND
Qualifying PSAT, Pre-ACT, ACT or SAT
PSAT Pre-ACT ACT SAT
English 26 18 18 480
Reading 26 22 22 480
Math 24.5 22 22 530
​ (SAT and AccuPlacer test scores can also be used. Scores can be combined from multiple tests.)

Provisional College Transfer:
If you do not have qualifying PSAT/Pre-ACT/ACT/SAT or AccuPlacer test scores, you may be considered for the Provisional Program.
GPA for Provisional: 3.5
You can enroll in ENG 111 and a Math course ONLY. If you pass both courses with a C or higher, you will then graduate to full College Transfer status the following term. See Joanne Pugsley, Career Development Coordinator, for more information about this option.
Powered by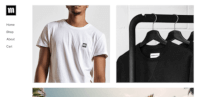 Create your own unique website with customizable templates.